KA

FEINE
​GREAT BUT ORDINARY
​KAFÉINE. ​THE 100% ENTREPRENEURIAL BUSINESS MANAGEMENT SOFTWARE!
​In my various visual marketing consulting, the first element regularly neglected remains the estimates and invoices customers. Yet this tool should be very attractive for any self-employed or craftsman activity... After years of development and ergonomics, I propose you to discover a commercial management software designed for you. Economical, easy and practical, a real partner in daily life..
PRINC

IPLE
​self employed, CRAFTSMEN...
​​Discover a business management software designed for you! Economical, easy and practical, a real partner in your daily life...

THE PRINCIPLE OF KAFÉINE V.50
Kaféine requires the installation of Filemaker (16 minimum). With Kaféine, create your customer list, and possibly your product list, then prepare a quote (with or without VAT) to your customer. Any movement of the customer can be mentioned: he accepts your estimate, he pays a deposit, he refuses the estimate... he wants an invoice, are all movements kept, very useful for your management follow-up. You will even be able to edit a follow-up of work to make a point on what is pending and already carried out.
Kaféine accompanies you without ever making you do the accounting. You stay focused on your business. At the end of the year, you have an inventory of your sales to declare it to the taxes, a vision of your rates of concretization by customer in order to understand the time spent on each customer... Moreover, the software respects the law and allows you to be in conformity on a daily basis.

KAFÉINE'S NATIVE FUNCTIONS
Estimate in a few seconds, without forgetting the legal terms and the GC. Invoice without forgetting the legal terms and deadlines. Duplicate quotes. Import and export of products and contacts. Management with or without VAT. Management of tax returns. Invoice follow-up. Management of business contributors. Management of margins. Management of partial discounts (attributed to a product) or global discounts (attributed to a customer). Management of work follow-ups. Management of the sending of your documents by email in protected PDF. Management of your protected signature. Management of follow-ups. Management of advance payments. Management of a tax archive.

DISCO

VERY
​focused on your business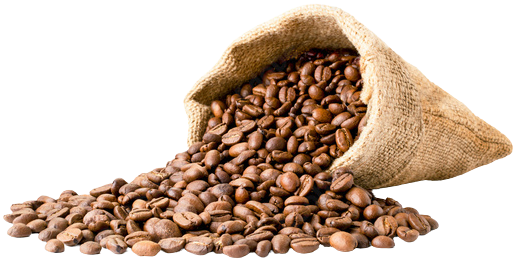 ​The use is simple. Just consult the user guide to quickly convince yourself. From now on, take pleasure in trading with your customers...

HOW KAFÉINE V.50 WORKS
The operation is simple. You just have to consult the online user guide, but before all that, you have to know the origin of this software to understand its simplicity.

ONCE UPON A TIME
My partner and I, then in charge of a visual marketing agency, had designed a small "in-house" application capable of presenting quotes and invoices in a pleasant way. My partner, who was in charge of the management, wanted a tool that would allow him to not forget anything, so I made him a toy, so that he would enjoy using it while still being able to do his job. Our commercial management had become the darling of our customers. Everyone was asking us what tool we were using. Unfortunately, this sales management system had been written and designed on a day-to-day basis for our very specific activity, visual marketing. We had to start from scratch. At the same time, while we were also marketing consultants at the IRCE (Institut Régional des Créateurs d'Entreprise) and the ITC (Institut des Techniques de Communication), I used the feedback, requests and queries to smooth out a generalist offer. I started from scratch and took two years to write the application and its design, then three years to collect all the bugs and improvements.

KAFÉINE, A PARTICULAR DNA
The Kaféine application has requirements to protect the user, such as having to make a contact sheet of the customer before creating a quote or having to make a quote first and mention it as "accepted" before transforming it into an invoice.

For more than 20 years, Kaféine has been part of my daily life and that of all Kaféine addicts. In its fiftieth version, it has matured and its design is always updated with the latest trends. Kaféine is a unique license WITHOUT MONTHLY OR ANNUAL SUBSCRIPTION.
Its updates are free since version 1.

​TO DO HIS JOB ABOVE ALL
AND GUESSING MORE THAN ANYTHING ELSE
​FILE

MAKER
​TO TRY IT IS TO ADOPT IT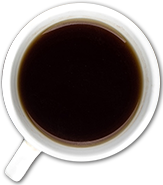 ​A demo version or a full version purchased. Everything is possible, just download Kaféine. So, why deprive yourself...

KAFÉINE 50 NEEDS "FILEMAKER" TO WORK
If you do not have Filemaker, you can download a demo version, valid for 30 days, provided by Filemaker Inc.
FILEMAKER 18 démo MAC
FILEMAKER 18 démo pc
DOWN

LOAD
​AVAILABLE FOR FREE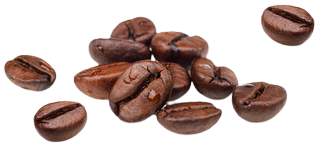 ​Kaféine is available as a trial version, with no time limit. The documents are edited in demo mode - without your logo and without company name).
Open Kaféine (username "user" / password "user").
TÉLÉCHARGER KAFÉINE 50
​BUY

IT
​85,00 € NET PRICE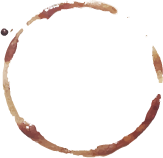 ​KAFÉINE WORKS EXCLUSIVELY IN FRENCH FOR THE FRENCH TAX SYSTEM
Having downloaded the trial version, you already have it ! Now you just have to go to the preferences of Kaféine and buy a license at 85,00€ via Paypal, then wait, in return, for a serial number by mail. See you soon.

This serial number will transform your trial version into a full version.
You will finally be able to edit and print your quotes and invoices. All new updates will use this same serial number. For your information, since its creation, all updates have been free.
​A GOOD DOSE OF KAFÉINE
WILL BOOST YOUR COMMERCIAL MANAGEMENT
CONT

ACT
​the submission form
​Coffee without caffeine doesn't wake you up,
but it doesn't prevent you from sleeping!